The Blackall organisers had changed the course anticipating the wet weather. And from a safety point of view, they were right in doing so.
The day started with a drizzle, which made for comfortable running, but turned into a downpour past noon. So if you were a 50km shuffler like me, you would have been drenched wet for hours on end.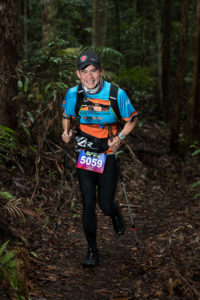 The course was, as expected, pretty. Most of it was under shade on trails cutting through the Mapleton national park. I put in my usual shuffling performance to finish in over 8 hours with a bunch of friends from the Big Red Run 2017. We had signed up to join two friends as they lined up to run this race in birthday celebration. We witnessed some cracker ultra performances from first-timers and seasoned runners alike, and – all in all – had a wonderful day amongst friends in tough going. Apart from a few injuries, pretty much all of us rang the cowbell at the finish line with beaming faces.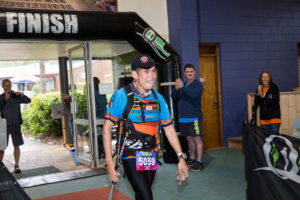 I had earlier signed up for the 100km; but after the DNF in Sa Pa decided to downgrade it to the 50km. It was the right decision.
After starting the year with only one ultra in mind, I have now completed 3 ultras in 2017 – thus taking a few valuable lessons into the next year.