Thank you everyone for Coburg 2021. It was a great edition of this great race, and all of us runners, organisers, vollies and supporters made it so.
It was truly a celebration of athletic endeavours, and I felt privileged to be a part of it.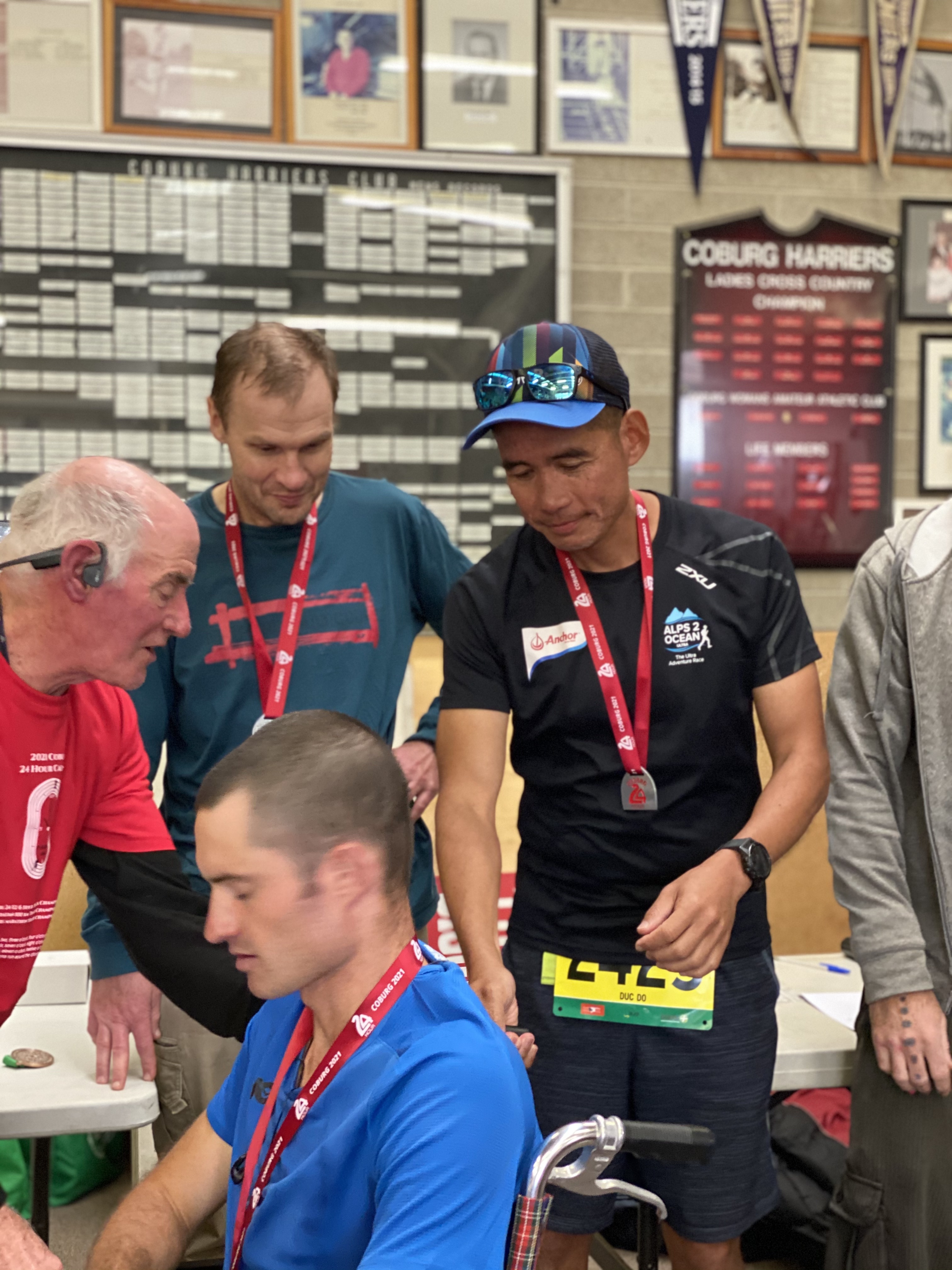 Clocking ~149km, I did better than in Canberra 3 weeks ago and at Coburg last time. But it was well short of my target this year. I did come in with a back injury, but the thing about 24hr track racing is that there is always something that goes wrong, so I could not allow myself to ponder the what-if question. I was simply not good enough on the day.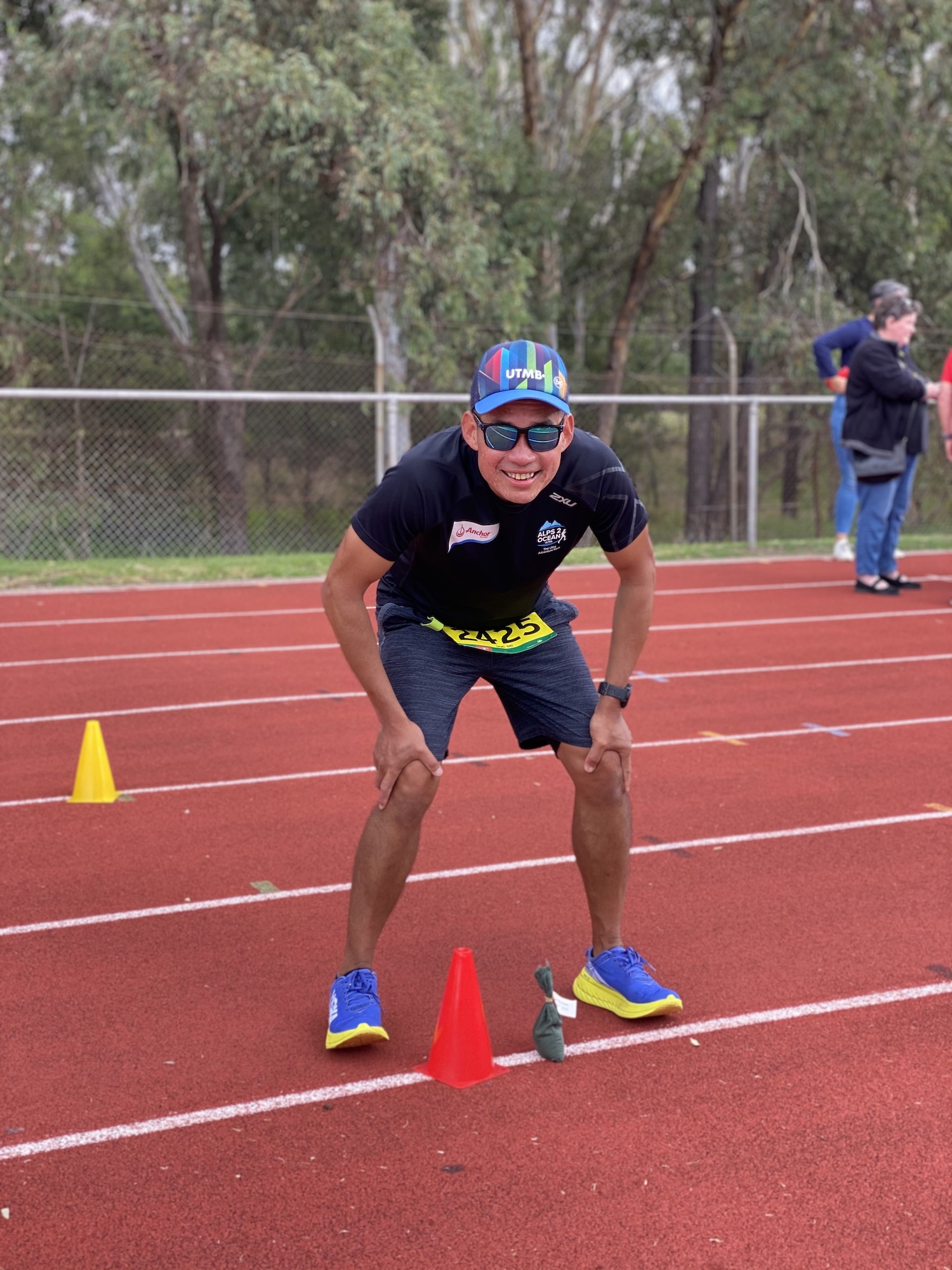 Nevertheless there were a number of big pluses. I had remained positive and able to find happiness at low points throughout the 24 hours. I had started out conservatively and soon found myself near the bottom of the ladder. Throughout the race I kept moving up through the field, from 30th+ to 11th in the field overall and 7th in the mens' category. At the 10th hour mark, I had built a small buffer to achieve 170km, even pushing 180km. But my last 8 hours fell sideways and all I could do was walking it out. The hindrances were a combination of back pain, blisters and malnutrition. After 6 attempts at 24/48hr racing, I've come to really appreciate the tremendous task of attempting to achieve 180km+ on the track. Hats off to the athletes who made it look easy, especially those who achieved it at the first try. Personally, to do better at the track, I need to try out more effective ways to fuel for the entire 24hrs and to handle the rock hard track.
The race itself was a joy, running with old friends, putting faces to the names I've been following on Strava, and making new friendships.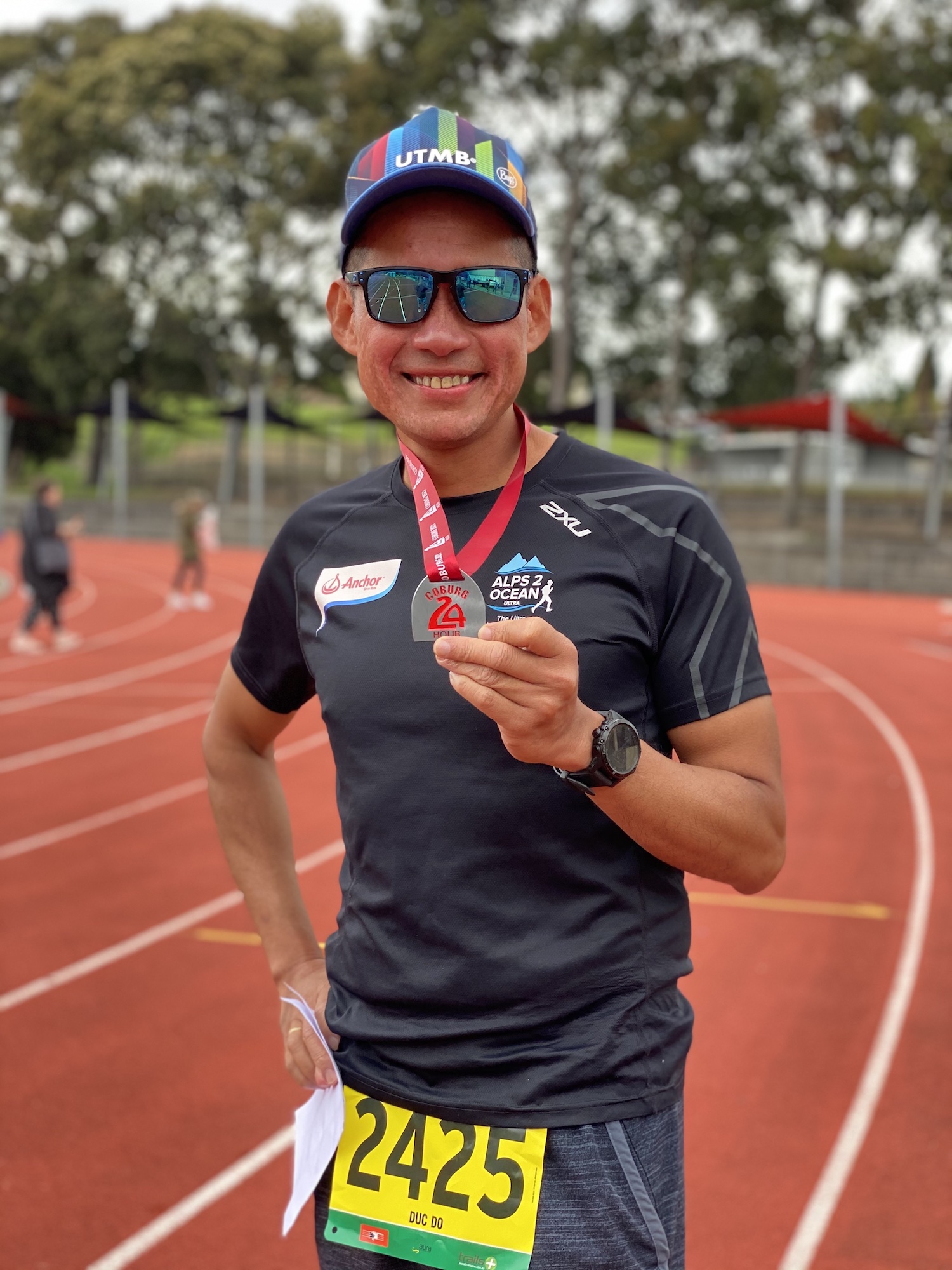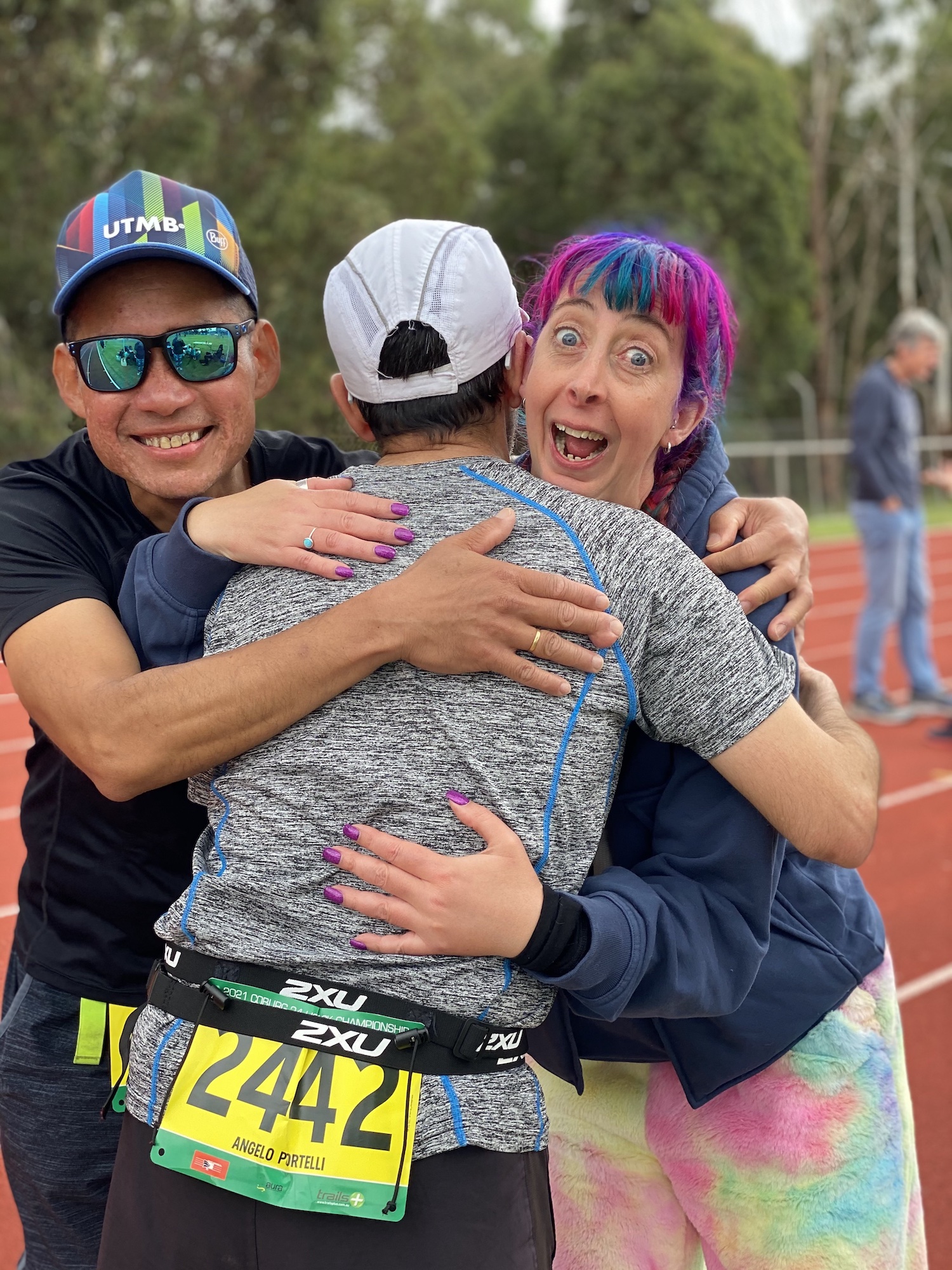 My greatest moments of happiness of the weekend were to witness runners smashing goals left right and centre, to share in the joy and generosity of friends, to see my partner Jane being able to, for the first time, nearly run out her first 5km at the Studley parkrun before the race, and to see the kids and my healthy 86yo mom enjoying themselves at the trackside.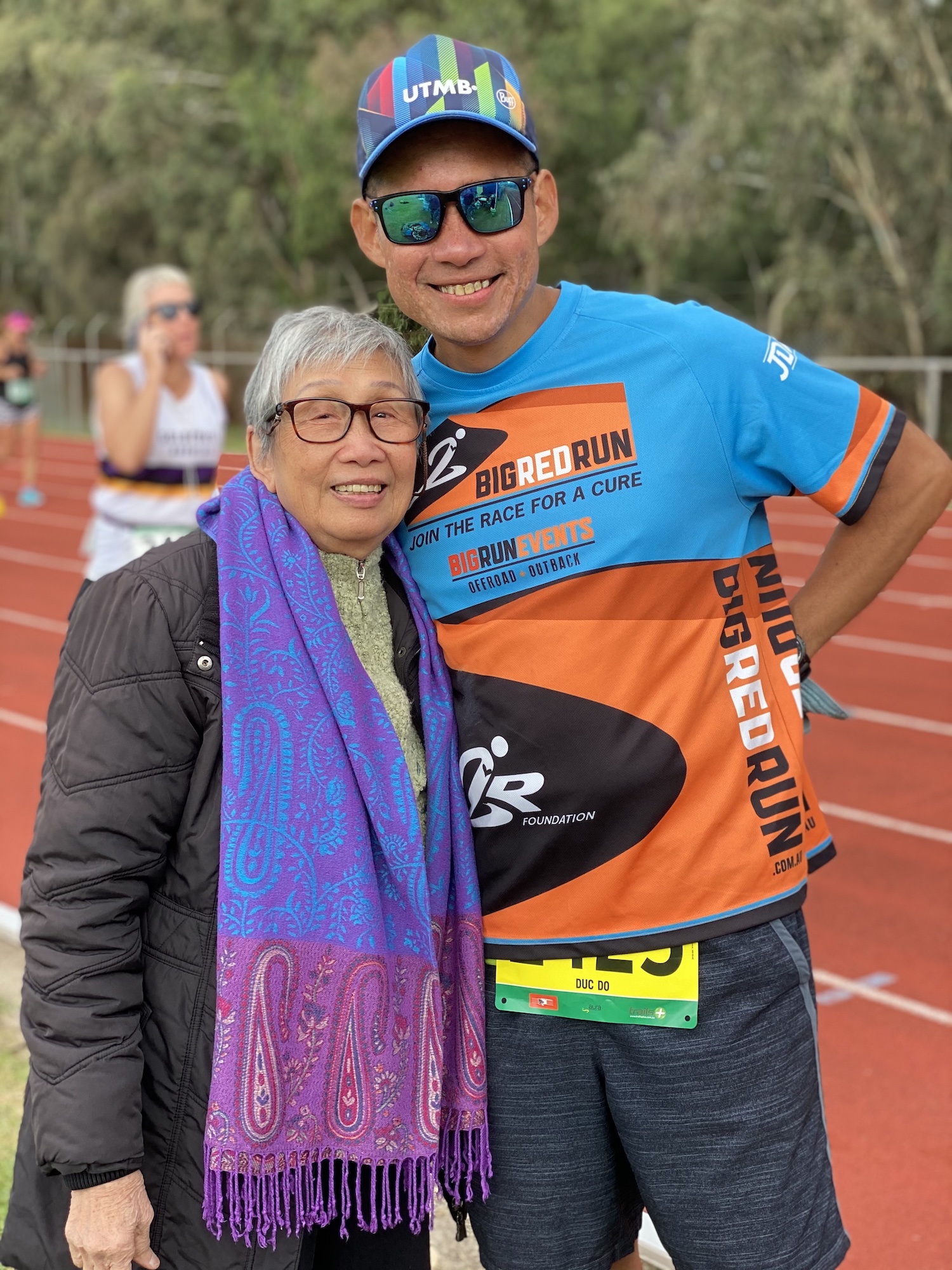 See you all next year!