I went south to run the Great Ocean Road Running Festival for the 4th time on Sunday. It was a 2am drive to Apollo Bay to make the start line in Lorne. I was sleepy during the first 5km or so, but felt good covering the harder section of the course in the first 24km, just getting off the hill past Kennett River – the starting point of the half. The remaining 20km would be less challenging, so I decided to push harder.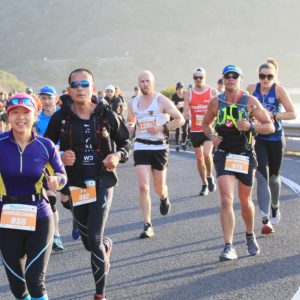 The cramps arrived without the usual warning signs, and the spasms did not ease off much for about 15km or so. The remaining part of the race, whilst initially looking promising, turned messy. The weather had turned after the first 10km. The head wind picked up, with rain coming down towards the end of the race. Apart from the wind, it was actually good weather for running.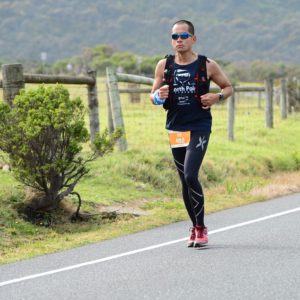 At the start in Lorne, I had run into fellow Antarctic Ice Marathon runners, Shane Young and Heinrich Westenraad. At about half way mark, I spotted one Big Red Run top. Just before Skenes Creek, I started pacing with James, a young runner who looked like a fast runner but in a state of bother. We finished together.