The Bright 50km was my tenth ultra over the last 13 months, all on trail, except The Tan and the 24-hour run in Adelaide. It was not without the usual struggles, but overall quite a fun run.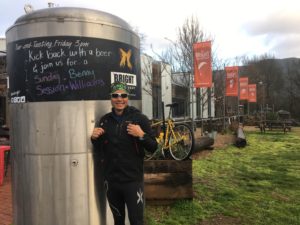 Our family was there to celebrate Father's Day, so it turned out to be a special run indeed. When you are tired and can smell or hear the finish line, nothing gets you airborne more than the sight of family or friends. Or a cold pint of well brewed stout! I got both at this event.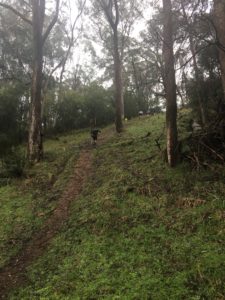 After an initial flattish 10km, we faced a steep hill. My track shoes were not really cutting it. I made a mental note to check out trail course profiles and pack appropriate gear next time. The climb was not long, then eased off for a few kilometres before starting on a long steady 16km climb to the top of a hill. At 30km mark, we reached the top and second check point. The fog limited vision to within 15-20 metres.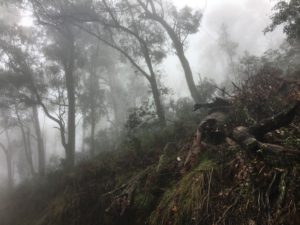 During the run, I kept thinking about friends who really wanted to get out there, run, walk, climb or crawl, but could not, either due to injuries or other commitments. I considered myself very lucky indeed that I could stay active this day in such a beautiful part of Australia.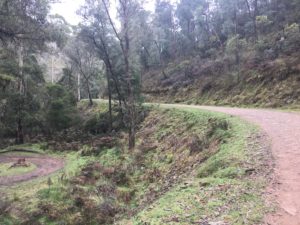 The run downhill from there was largely pleasant, at times quite steep and slippery. 12km away from the finish line, I thought that I could crack 7 hours for the course. It was right then and there that I learnt my lesson for the second time: Study the bloody course profile! We were entering a 9km loop with quite a few uphills and downhills. Although I had been climbing hills a bit over the last 12 months, I was still generally not strong enough over these lumpy things. Those 9 kilometres took a long time to complete. It was a relief to enter the final 3km, mostly downhill, sprinting towards the finish, joined in the last 500m by my family.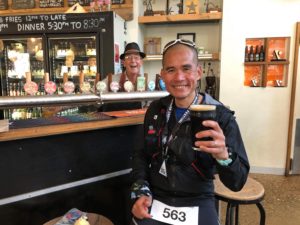 For an inaugural event, it was very well organised. I enjoyed running it and experiencing the local scenery. It was also good to see some familiar faces on the trail again.