I flew into Christchurch yesterday afternoon. The fact that I would spend one night in town and had only a running vest on my back for luggage somehow triggered suspicion from border security in Christchurch. I was questioned with a good dose of Kiwi humour for a few minutes in a "special" area. Christchurch probably has not seen many weird runners passing through town, so all is forgiven.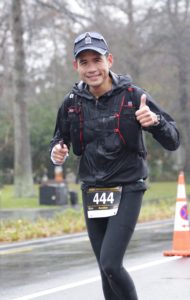 I had a wonderful dinner catchup with Antarctic tent mate Chris Seymour, his partner and friends.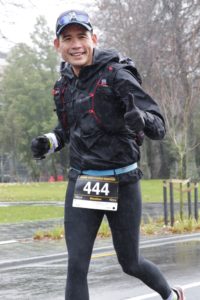 Today was a wet day for running. It pretty much drizzled all morning.
The Christchurch Marathon was a good mental test for me. It was one of those days that the body did not want to move at all. Fatigue kicked in from the start, most probably due to lack of quality sleep over the past week. It was probably my slowest road marathon, but I am glad I got it done. On the plus side, I felt warmed up at around the 33km mark and was strong on the line. Were I a race horse, an astute trainer might feel obliged to comment: "He needs it longer" ? The run seemed to be a good indication of how my body could respond under fatigue.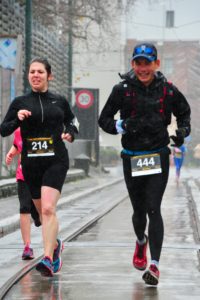 Finishing this race, I have now completed the 10-race ANZAC Marathon Sweep (8 in Australia plus North and South Islands).